There's so much to do
Visit the county tourism Web site and the town of North East sites for up to date information & an event calendar. Facebook Events features lots to do in the area. And our local newspaper, The Cecil Whig, offers event listings.
Water-related activities
You're right where the North East River meets the Chesapeake Bay. Enjoy wonderful boating, fishing, & swimming.
Sunbathe or swim from the sandy beach at Red Point, walking distance to your rental. There is additional swimming at the beach at Elk Neck State Park.
Pool swimming is available in season at Sandy Cove Ministries (only on Friday afternoons to non-registered guests; call first), YMCA of Elkton, and Conowingo Swimming Pool.
Rent a watercraft at one of the nearby marinas. Kayaks and paddleboards are available for rent in town.
The Red Point community has its own boat ramp. Public ramps are also available at Elk Neck State Park, four county parks,and kayak-sized one at North East town park. The Maryland Dept of Natural Resources offers a public boating access map.
Natural Resources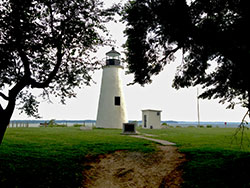 Only minutes from Elk Neck State Park, a large public park featuring the Turkey Point Lighthouse and surrounded by water on both sides. Camping, swimming, hiking, and more await you!
Only 15 minutes to the Fair Hill Natural Resource Center, a 5,600 acre park which offers miles of trails for you, your bicycle, or your horse.
Horse lovers: rent a trail horse at Fair Hill Stables. There are also many riding barns within a 15-20 minute drive.
Birdwatching: our county offers some of the best bird watching opportunities, being so close to the water. If you like bald eagles, be sure to visit sites along the Susquehanna River especially near the Conowingo Dam.
Shopping
The town of North East is full of unique, locally-owned shops with a variety of goods you won't find anywhere else. The county's largest antiques shop, 5 & 10 Antique Market, is in the middle of town on Main Street. Near it are many independent shops & boutiques, such as: Beans & Leaves, Kathy's Corner, Silver & Sassy and Silver Buckle, Fashionality, C & L Antiques, The Sterling Station,. Au Naturel Soap Company Store, Eternal Lore Games, and more.
For sweets, visit North East Chocolate or Sweet Spice Bake Shop. Ashers Chocolates are available in the 5 & 10 Antique Market.
Flea Markets: North East Fire Company monthly outdoor flea market (check newspaper for dates), in the big field at corner of North Main Street and Maudlin Avenue. In nearby Elkton, at Singerly Fire Hall: a year-round indoor flea market the first Saturday of every month. Free admission.
Parking in town is free, both on the street and in the town lots.
Dining
The town of North East features some of the best restaurants in the area. If you enjoy seafood, Woody's Crab House, Port House Grill, and Steak & Main are number popular. Enjoy dining right on the water including an outdoor deck at The NautiGoose. For casual family dining, the locals love Pier 1. Unwined is a poplar dinner spot, located just north of town. Station Ale House offers seafood & steaks and features live music. Bomba's, known for its BBQ, is just north of town on Route 40. It's a short drive to the next town over, Charlestown, where you'll find The Wellwood.
For a quick coffee or donut, Chesapeake Bay Coffee.
And for an ice cream treat, Woody's Ice Cream Alley.
Entertainment
Live music at Station Ale House on Main Street in town
Music and dance parties at the NautiGoose
Live music and events at Bombas, on Route 40 just north of town
The VFW Post 6027, on Rt 272 just douth of downtown offers concert,dinners,and other events.
Relax doing yoga, meditation, or special activties at Lil Lack Yoga
Yoga and art studio4 : Painted Turtle Arts
For Kids / Family
Area playgrounds: North East Town Park, Elk Neck State Park, Calvert Regional Park
Fair Hill Natural Resource Center in Elkton: check out programs at their Nature Center
Plumpton Park Zoo in Rising Sun, Maryland
Paintball: North East Adventure Paintball
Imagination Station in Elkton
Wedding Planning
Have your event here at Red Point. Tents are permitted, there is a very large grassy area along the water, and there's plenty of partking.
Less than 5 miles away: Bohemia River Overlook
Other wedding venues in and around Cecil County : WeddingWire
Dog Friendly
The Red Point beach & community is dog-friendly.
Maryland state parks welcome dogs.
North East town park is dog-friendly and offers an area your dog can wade.
Fenced Dog Park: Triangle Dog Park in Rising Sun
Dog-friendly restaurants in town that, according to BringFido, allow dogs at their outdoor seating